Wynn Stenftenagel
Executive Pastor of Compassion Ministries
Office: 512-258-6017 x275
E-Mail:

Wynn Stenftenagel is an ordained Elder, and has been serving in a variety of pastoral roles at Bethany since January 2006. She is responsible for Compassion Ministries, which include Care, Prayer and Missons. Wynn is a graduate of Indiana University and Austin Presbyterian Theological Seminary. She has been married to Chris since 1994. Wynn serves on the board of New Life Institute and in the Rio Texas Annual Conference's Candidacy Summit and Residency in Ministry. She is a big fan of reading and hiking as much as possible, often at the same time.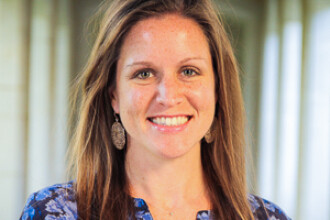 Erin Temple
Director of Care Ministries
Office: 512-258-6017 x 281
E-Mail:

Erin Temple has been at Bethany since July 2017 and is inspired daily by the caring and compassionate staff and church members here. She is a graduate of The University of Texas at Austin (Hook Em!), has a Master of Theological Studies from Southern Methodist University's Perkins School of Theology, and has served in youth ministry, adult discipleship, and Christian media and publishing. Erin primarily oversees Bethany's ReWYRE ministry, funeral hospitality team, Care by Cooking and special needs events and enjoys brainstorming new ways for Christians to care. She is married to Daniel who takes very good care of her.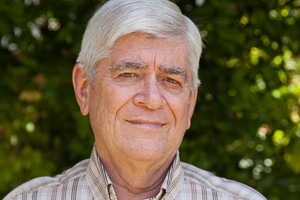 Dave Lutz
Care Ministries Pastor
Office: 512-310-9451
E-Mail:

Pastor Lutz has been working part-time as Bethany's Care Ministries Pastor since the summer of 2002. His major responsibilities are working with older adults, visitation of the sick and homebound, and working with those who have dementia and their caregivers (through the Alzheimer's Support Group as facilitator and the House of Friends in a variety of roles—working with participants, leading worship, serving on the Strategic Planning Team and the Program Team). He also teaches two courses for Caregiver University: Powerful Tools for Caregivers and The Savvy Caregiver. In addition, he teaches Disciple, Spirit Walk, and adult Sunday School classes, primarily on topics of the Bible, history, and archeology. He has worked in the field of higher education as professor, administrator, and program director for over 30 years. He also has served as associate pastor, pastor, and interim pastor in churches in Ohio, New York, Pennsylvania, and Connecticut. He is a retired ordained elder in the New York Annual Conference and has been working at Bethany after moving to the Austin area. He has a B.A. cum laude from Bucknell University, the B.D. and M.Div. from Colgate Rochester Divinity School, and the Ph.D. in Old Testament Studies from Drew University.
Audrey Spencer
Care Ministries Pastor
Office: 512-258-6017 x286
E-Mail:

Audrey Spencer was born and raised in San Antonio, TX, and is the youngest of two children. She was married to Frank for 30 years before his going home to be with his Lord in December 2018. Together they have four children and four grandchildren. Two of their children and all four grandchildren live in Round Rock and are the joy of Audrey's life. Audrey has a rat terrier jack russell dog and has had horses for years, just recently having to sell her horse Sol, yet she still spends time at the barn and on trail rides. When not spending time with grandchildren or horses, Audrey's hobbies are gardening, running, bike riding, hiking, and bird hunting.
Audrey retired in March 2020 after serving Northwest Hills UMC for 7 years as associate pastor, previously serving solo at Prairie Lea UMC for 6 years. Retirement does not mean sofa lounging and watching Netflix, even though the pandemic has slowed life down considerably. Audrey is excited to serve the Lord with the people and through the ministries of Bethany UMC and looks forward to the time when we are able to gather and meet in person. Soon, very soon!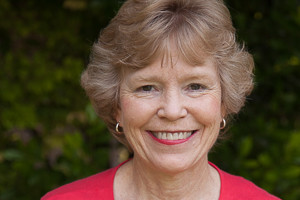 Susie Petersen
House of Friends Director
Office: 512-258-6017 x254
E-Mail:

Susie Petersen joined the Bethany staff in 2006 as the founding Director of House of Friends. She oversees all aspects of this self-sustaining dementia respite care outreach ministry that serves families, volunteers and our community. She is currently on the Mental Wellness team and the Missions team. A Bethany member since 1986, Susie has served in children and women ministries, the missions team, care teams and hospitality.
Susie has a Bachelor of Science from the University of Michigan. As a dental hygienist, she worked in a clinical setting and taught at the college level. She taught children ages 4 -18 as a substitute teacher for 15 years. As a caregiver and advocate for her aging parents and her mentally ill sibling over a 25 year period, she has hands-on experience and expertise in dementia care, caregiving, mental illness, nursing care and senior health and wellness. She is a passionate healthcare advocate for fragile and vulnerable adults and youth.
Bethany truly has been a 'place of new beginnings' for her, a place where she experiences God's love, has grown in her faith and is blessed to touch others with tender care.