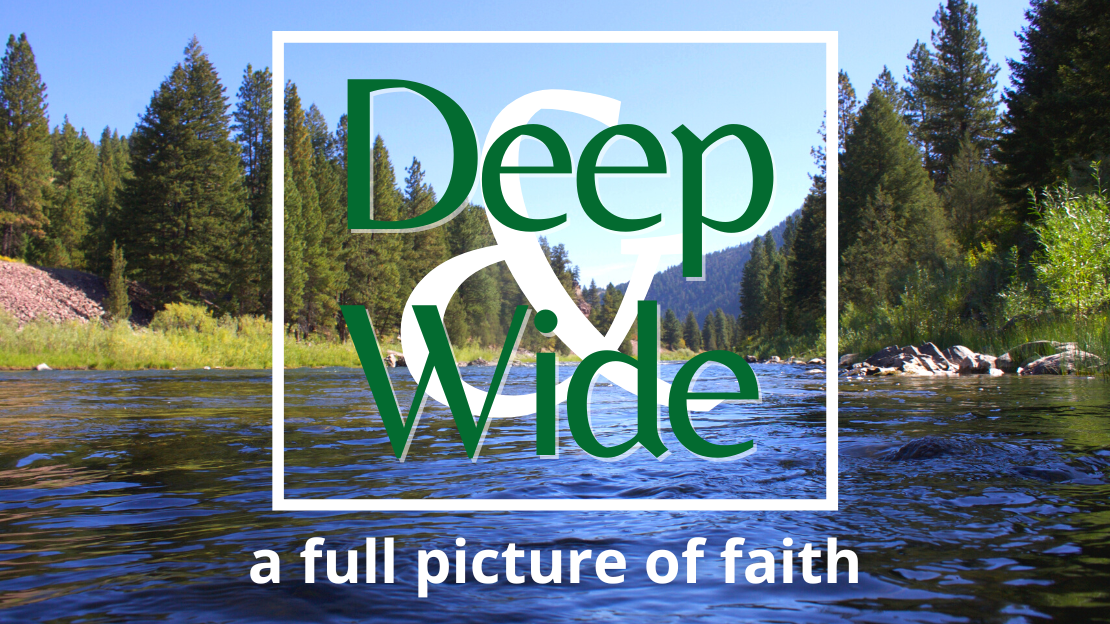 Every Sunday, Saturday from 08/20/2022 to 10/02/2022
Location: Bethany United Methodist Church - Austin, TX, 10010 Anderson Mill Road, Austin, TX US 78750
Sundays - 8:45 & 11:15 AM
Saturdays - 5:00 PM
Deep & Wide: A Full Picture of Faith
AUG 20 & 21
Deep & Wide: The Full Picture -

Some of us are good at going deep in study and prayer, and some of us are good at reaching wide in mission, but Scripture calls us to do both.



AUG 27 & 28
Deep Life -

In the Gospel of John, Jesus offers a deep well of abundant life. Connection to Jesus is the source of this kind of life

SEP 3 & 4
Deep Transformation -

Connection to Jesus results in real, visible change.

W

e will share communion and think about the way God changes bread, wine, water, and us.

SEP 10 & 11
Deep Friendship -

We have a friend in Jesus, but Jesus also calls us

into relationship with others in friendships that are deeper because Christ is in them.

SEP 17 & 18
Wide Reach -

Abundant life is so good, it needs to be shared. The call to grow faith wider through mission in the world is not an option, but a command.

SEP 24 & 25
Wide Blessing -

Taking time to get to know people and love them day in and day out is a critical part of what it looks like to Go Wide. Our lives can be a blessing to others.

OCT 1 & 2
Wide Witness -

On World Communion Sunday, we will consider how we use our actions as well as our voices to bear witness to Christ, reaching across boundaries with respect and grace.