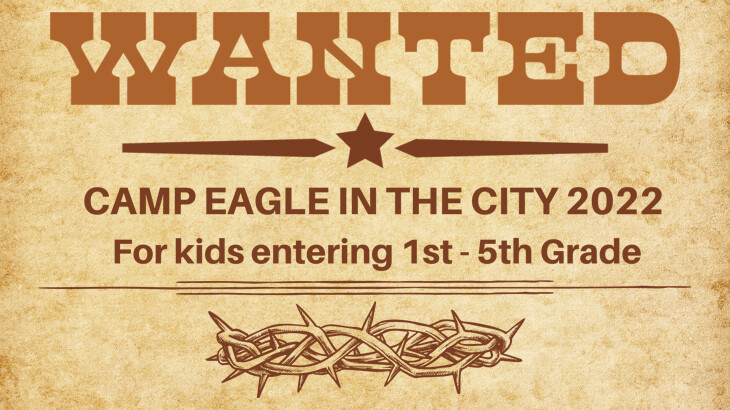 Daily, from 08/02/2021 to 08/06/2021
,
8:00 AM - 5:00 PM
Location: Bethany United Methodist Church - Austin, TX, 10010 Anderson Mill Road, Austin, TX US 78750
Full Day Camp for 1st - 5th Grade
Aug 2 - 6, 2021
8:00 AM - 5:00 PM
Bethany UMC has partnered with Camp Eagle and is excited to announce that we will have Camp Eagle in the City on our campus. This full day camp experience is a fun filled, Christ-centered experience specifically designed for kids and supervised by the world's most energetic counselors. From rock climbing and archery tag, to soaking-wet water activities; they'll worship with friends, explore God's unchanging Word and learn what it means to be a kid who follows Christ. It's right in our own backyard and jam-packed with adventure activities and opportunities to learn. Kids are going to love it!
REGISTRATION -
Late Registration 6/1 - 7/26 $240
*Limited scholarships available on a need basis, contact Jodi Marfell to apply.
For more information and details on what to expect at Camp Eagle in the City, CHECK IT OUT HERE!
Need more information or have questions? Contact Jodi Marfell (Director of Children's Ministries)