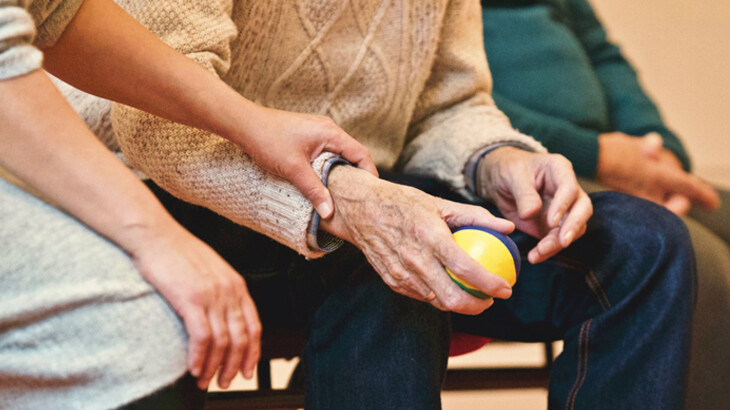 Every Wednesday, from 02/17/2021 to 03/24/2021
,
10:00 AM - 12:00 PM
Attendance Limit: 15
FREE Course offered Via Zoom
CLASS SIZE LIMIT: 15 participants
Register through SpiritWalk HERE
This six week course is designed to help those who have loved ones with dementia, particularly Alzheimer's disease. Few family caregivers have received training for the work they do as caregivers. This program has been developed by professionals to help caregivers manage day-to-day life with their loved one who has dementia.
This course is designed to help the caregiver develop the following skills:
How to take care of yourself so you can successfully take care of your loved one.
How to take into account your loved one's disease-produced losses in the manner in which you interact with them.
How to take your loved one's disease stage into account in caregiving.
How to help your loved one become and remain involved in daily tasks and activities that allow him/her to be contented throughout the day.
Here are a few comments made by some of those who have taken the course previously:
I learned problem-solving strategies for caring for my loved one.
I enjoyed the knowledge of and wisdom of the leaders and the sharing among the participants.
It does not hold back. It has helped me to know where we are now, and to be prepared (mentally, physically, emotionally, legally, spiritually and practically) for what is to come as my spouse's decline progresses.
It let me know what will happen and how to deal with it. Great class!
I not only gained a greater understanding about the disease itself, its progression and practical strategies for caregiving, but it also helped me to use more compassion as I've come to understand better that certain cognitive functions are completely gone.
Course is facilitated by Bethany leaders: Dave Lutz, Care Minister Pastor, and Cheryl Goad, Stephen Minister, both of whom have been trained by Caregiver University and have extensive experience working with those having dementia.
Because of the interactive nature of this course, participation will be limited to a maximum of 15 individuals.
Register through SpiritWalk HERE
Questions, contact Pastor Dave Lutz, 512-876-3054