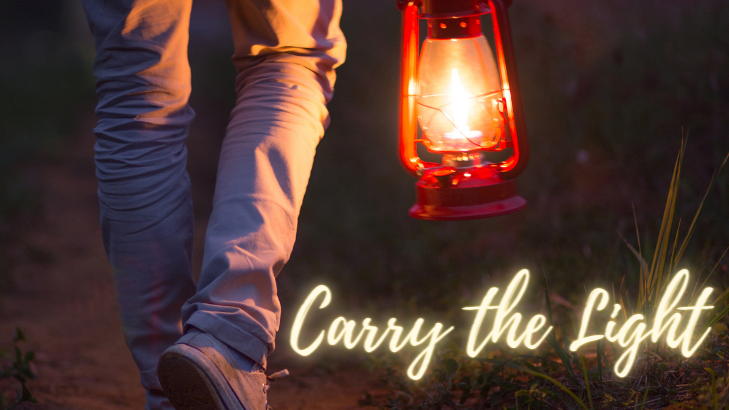 Every Sunday, Saturday from 01/07/2023 to 02/19/2023
Location: Bethany United Methodist Church - Austin, TX, 10010 Anderson Mill Road, Austin, TX US 78750
Sundays - 8:45 & 11:15 AM
Saturdays - 5:00 PM
Carry the Light
A new year offers the opportunity to begin again, to let go of the past, and to decide what matters most. What will you carry into 2023? As changes come, what are the things we know we need to hang on to for fullness of life?
JAN 7 & 8
The Light in Us
The world tries to distort our identity. We know we are made in the image of God, and so we seek to be restored to wholeness and to the likeness of Christ. Today we remember our baptism and carry the knowledge of our true selves into the New Year.
JAN 14 & 15
A Light to the Nations
The whole message of the Bible is God bring fallen people back to wholeness. Scripture reminds us that we need to be drawn back to God again and again. MLK Day reminds us of the need for peace on earth. During the season of Epiphany, we remember the magi and how God drew people of different races together. Today we carry the big picture of our restoration story and read transformation stories from Kairos prison ministry.
JAN 21 & 22
Light in the Darkness
We have a "bent to sinning," so we need to continually stop, reassess, and turn back to the light. We need to carry the spiritual disciplines we have learned as life-long practices. We need Sabbath rest and time to refuel, to remember our dependence on God.
JAN 28 & 29
The Light of Holiness
Holiness is set-apartness. We can't just say, "This is who I am." We are called to transformation. Today we will remember our history and carry the commitment to holiness. We will pray the Wesley Prayer again.
FEB 4 & 5
The Source of Light
We are transformed not though our own will power by the Holy Spirit that shines through us. Communion – our shared meal - transforms us from the inside out. We will gather together and carry the commitment to spend time with God and Godly people.
FEB 11 & 12
Growing the Light
Christianity is not a spectator sport. We have a role to play in God's transformation work. God grows things through us. During the pandemic, we got creative– keep doing the things that bring joy. We will remember that and carry our vocation- being a co-creator with God.
FEB 18 & 19
Transfiguration
Transfiguration is God showing us his glory to get us through the dark days. We may let other things go, but we always want to carry the assurance of the Love of God.