Welcome Rita Thompson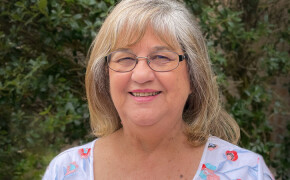 We are excited to welcome Rita Thompson to our Bethany staff!
We are excited to welcome Rita Thompson as she starts on staff with us as the Discipleship Coordinator! Rita has been a Bethany member for 31 years and has helped lead and serve in numerous ways, including leadership roles in Prayer Ministry, Alpha, and Trustees to name a few. She also spent some time on the Bethany staff years ago as the Director of Inviting Ministries. Rita will be a great addition to our staff team as she works with all of our classes and groups so that we can continue growing people deeper in Christ with one another. We are excited to have Rita come on staff and we look forward to all the ways God will be at work through our ministry together.