Hope and Connection in Life Recovery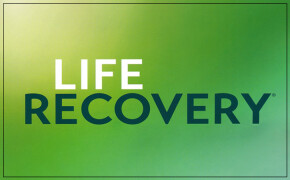 "The quality of the friendship in the group can only be explained as God."- Life Recovery participant (anonymous)
How did you find Life Recovery?
It's such a God-thing. I met a beautiful, young friend at a New Life Live conference in Colorado several YEARS ago! She is from California. Last year when I was at the Mayo Clinic in Arizona, she called me out of the blue and told me she had been thinking of me. She had joined a group she thought I might be interested in; she even purchased my workbook and had it mailed to me! She encouraged me to give it a try. I did, and the rest is kind of history.
Give me one or two words that describe your LR journey and elaborate a bit.
1.) Hope. Especially during COVID, as many of us live alone, you feel lonely and isolated. Wednesdays are a spark of hope. God hears; I'm not alone. 2.) Along with that word and closely knit to it is, Connection. I looked so forward to meeting with a group of like-minded people who were not just looking at the struggle, but looking at recovery. I can't quite explain the God-sized friendships I have formed with each person in the group. It is quite weird to try to explain how connected I feel to people in Austin, California, and Michigan via a screen. There is a warmth and friendship that is quite amazing. It can only be explained as God!
How has God transformed your life through LR?
Through my sponsor, whom I met in this Zoom group, and a group of fellow Christians on the same journey, I feel like God is breaking free some of those strongholds that have been so tightly tucked in place for many years. What an extraordinary opportunity to share, encourage, and be encouraged weekly with this group God knit together. Through the help of my sponsor and the group, I am processing pain, looking at the hard stuff in my life, and being ACCEPTED and encouraged to "hang in there." I am amazed I can share openly the big, fat, ugly warts, and the group still accepts and loves me!
How would you describe the quality of friendship you have developed in LR?
The quality of the friendship in the group can only be explained as God. How do you explain the love, the warmth, the genuine concern and support I feel over Zoom? I have grandchildren in the Hutto area, and the ladies [in the group ] ask to meet with me for lunch, etc. I've even had the offer to meet me halfway to get together and visit! Who does that these days? I have developed friendships that feel like they have been in place for years!
How might you describe LR to someone who was curious, but maybe a little hesitant, about it?
I would encourage anyone and everyone to try at least 3-4 weeks. You don't even have to speak or participate; you can just listen. It doesn't really matter where on the recovery journey you find yourself . . . this group is for you! Especially with the encouragement of this group, I'm learning recovery or walking with Christ isn't a destination, it's a journey. And I don't "dread" coming to group . . . I look forward to it as a safe haven to be real, show my "uglies," and yet be loved with the love of the Lord. If you don't try it, where will you be in a month, 2 months, 6 months? But, hey ~ what if you try it, and you find it's not so much focusing on the uglies as it is replacing it with beauty for ashes, growth, and looking at who God desires you to be?
*Life Recovery is a safe, anonymous online community where people can talk through common addictions and hurtful habits and coping strategies. We're about to start a new season! If you or someone you know would like to find out more about it, please join us at one of our upcoming informational meetings: In person Sunday, August 22nd, 2:00 – 4:00 p.m. in Rm. 206-207 OR via Zoom Wednesday, September 1st, 7:00 – 9:00 p.m. CST. Email for the link. Our group meets via Zoom every Wednesday night. Complete information is HERE.