Holiday Self Care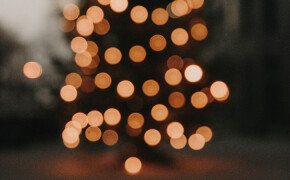 Christmas is a holy time for all who follow Jesus, and ideally it is also a time of great joy and celebration with loved ones. Too often, though, the holiday season is one of deep sadness, longing, grief, and stress.
Christmas is a holy time for all who follow Jesus, and ideally it is also a time of great joy and celebration with loved ones. Too often, though, the holiday season is one of deep sadness, longing, grief, and stress.
Throughout our lives, we each find ourselves in seasons of loss, addiction, overwhelming responsibilities, and scarcity of resources. Please be in prayer for your Bethany family and also for yourself as you have need, and reach out to the Bethany Care Team to experience God's love and share it with others who have need this holiday season: Bethany Care Ministries HERE
Here are a number of tips for self care during the holidays, drawn from several resources, such as Celebrate Recovery, The Empty Chair, and various grief and caregiver materials we value:
Have realistic expectations about the holidays.
The media promotes movies and pictures showing extravagant presents underneath the tree being opened by families looking ecstatic about their perfect gifts. What they don't show are the worried faces of people wondering how they'll pay off the debt when their credit card bill comes in the mail. Know your limits, set them, and keep them. Decide on a budget and invite someone to hold you accountable for keeping it.
Pay attention to your body.
A good deep breath is how you let your body know it is okay. Create a habit of breathing deeply on a daily basis. Schedule a walk or other exercise several times a week. Stretch. Eat healthy food and increase water intake. Splurge on a massage. Our bodies carry the mental and emotional stress we ignore and then turn that stress into illness.
Remember what really matters.
Don't confuse giving love with giving gifts. Although gifts can be an expression of your love, so are your time, affection, words of affirmation, and your willingness to forgive an offense. Focus on the loving relationships in your life.
Create a healthy environment.
There are many ways to nurture yourself. Listen to soothing music. Take a long, hot shower or bath. Try relaxation aromatherapy. Avoid smoking. If you need stillness and silence, find a quiet place for yourself. If you need good company, be present with people who encourage and support you.
Be a good steward of your time and energy.
You don't have to go to a party just because you were invited. Even Jesus knew he had to retreat from the clamor of the crowds for quiet times with his Father to renew his strength. Discover and do more activities that nourish, rather than deplete, your soul. When you take care of yourself, you remind yourself that you are worth caring for.
Put your thoughts to paper.
Call it journaling or just making a note. Writing down your thoughts helps get them out of your head and gives you better perspective on the things that are bothering you.
Don't let fond memories of past holidays sabotage your enjoyment of the present by comparing then with now.
Although you may realize that loss is inevitable, there will always be those moments of happiness and special meaning that can never be recreated because certain people are no longer part of your life. Give yourself permission to grieve "what was", and also permission to find enjoyment in "what is".
Change your mind.Allow yourself to be flexible if a choice you made increases your stress. Leave a social gathering early if you become anxious. Create an affirming mantra for yourself, such as "I can do this", or "One thing at a time." Practice smiling and laughing – you may enjoy it!
Recite your ABCs.

A

Always be true to yourself. Don't put on a mask to protect others from who you are or what you need during this hard time.

B

Believe God's will, and believe you'll make it. Also believe God is working in you to bring healing and joy.

C

Communicate your needs, and remember people care. People want to know how to help – it is a wonderful gift to let others care for you during your time of need.

Create new rituals or traditions.
It's okay to let go of old ways of observing holidays. Start fresh, and make new traditions your own, a part of new life.
Focus on others.
One wonderful way to care for yourself, if you have the strength and energy, is to focus on caring for others. Our church has many ways to serve others during the holidays. Visit our website for ideas about how you can be a part of helping others during the this sometimes difficult season. Click HERE for ideas.