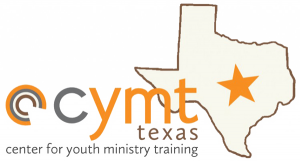 CYMT is excited to announce the launch of our Texas Regional Campus in Austin, TX! CYMT has partnered with Bethany United Methodist Church and Austin Presbyterian Theological Seminary to bring our graduate residency program to Texas beginning in the Fall of 2016.
Teresa Kingsbury at Bethany UMC in Austin, TX will serve as the Regional Director of the Texas Region. Each person Teresa speaks with about CYMT has the same response,
"We need this in Texas!"
John Winn, National Board Member and John McGlothlin, Texas Regional Board President, will lead the fundraising and development charge in the Austin area. When John Winn was asked why he volunteers with CYMT, he quickly responded,
"The future of our churches will be determined by our youth of today. I believe CYMT creates a strong foundation for our youth and will make them spiritually stronger disciples of Jesus Christ."
David Jensen, Academic Dean at Austin Presbyterian Theological Seminary says,
"Austin Seminary is thrilled to partner with CYMT on this innovative approach to theological education for youth ministry. Combining internship with study, this program allows students to be deeply immersed in the ministry of a particular church and the cutting-edge research of a leading theological seminary. A bright future for youth ministry begins today."
Over the next three years, the Texas Region will help CYMT to expand its ministry from 36 graduate residents and partner churches to 72. This would not be possible without the support of donors like yourself.
We thank God for this opportunity and will continue to lean on the guidance of the Holy Spirit as we discern, plan, and implement our ministry in Texas. Please join us in praying for this endeavor.
CYMT Staff & Residents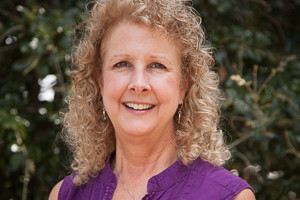 Teresa Kingsbury
Texas Regional Director for Center for Youth Ministry Training
Office: 512-960-2989
E-Mail:

Rev. Teresa Kingsbury is a Pastor at Bethany and the Texas Regional Director of Center for Youth Ministry Training (http://cymt.org/). She is currently attending Austin Presbyterian Theological Seminary in conjunction with CYMT. Teresa graduated in May 2014 from the University of Iowa with a Bachelor's Degree in Liberal Studies and a Certificate of Non-Profit Management. Her ministerial experience includes serving as the Director of Children's Ministry (1989-1991) and as the volunteer Director of Youth Sunday School (1992-1994) at Laguna Hills United Methodist Church in Laguna Hills, California. Before joining Bethany's staff professionally, she has also served it in a variety of volunteer capacities including serving as the volunteer Bethany Youth Choir Tours Coordinator for 6 years. Prior to joining the Bethany staff in 2005, Teresa had her own accounting practice serving mostly in the non-profit arena. Teresa and her husband Chris have been married since 1978, have 3 children (Chad, Eric and Kellie), and through their marriages have welcomed 2 additional children (Erin, and Maribeth). In addition, they have 4 grandchildren, Shia, Kate, Miles and Finn. She enjoys the outdoors, cooking, reading and time with family and friends.