Family Mental Health: Surviving Summer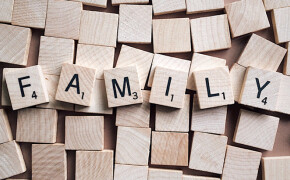 As always,  summer is sure to be a time of fun for all with periodic stress as well!
Summer is upon us after an incredible 15 months of uncertainty and turmoil. And as always, summer is sure to be a time of fun for all with periodic stress as well! Here are some suggestions to increase the fun and decrease the stress:
Learn new skills. Provide opportunities for children to learn a new skill during the summer. It may be something you teach such as baking and decorating cookies. Many local businesses and recreation facilities provide classes that will be of interest such as Basic First Aid, sports, or babysitting. For teens, couple the skill with a particular job or activity that might be in their future.
Complete a family activity. Help children choose an activity that the family can complete together. Try to find one that results in an actual product all can see. Activities such as planting a garden, developing a family tree, writing a play to perform, planning a celebration for the 4th of July, and more are all activities that can be fun for the whole family!
Volunteer to help. Younger children can draw pictures and make cards to give to elderly neighbors. Older children and teens can volunteer to help with activities outside the home. Bethany UMC is a great wealth of resources for helping others. Check with staff to see what possibilities are available.
Maintain a reasonable schedule. Often families discard schedules in the summer, but schedules are important in maintaining adequate sleep, exercise, and diet. It is important for families to maintain some sort of structure. For example, having dinner together as a family at a certain time each day provides both structure and an opportunity for sharing.
Build Social Relationships. The past year has been a challenge for many students. The isolation caused by the pandemic and changes in school have been hard for students who are eager to interact with others. It has been equally difficult for children who are more hesitant and less skilled socially. All children have lost some opportunity to learn new skills in the past year. Spend some time this summer being certain that your child has many opportunities to be with other children. Look for opportunities at Bethany and in the community. Plan lots of activities at home that include other children. Try to observe your child to see skills they are missing in these activities.
Provide space and grace to your family. Encourage family members to have solitary time when they can engage in calming activities and build their relationship with God. Ensure that electronic devices do not interrupt this time. Assume positive intent when mistakes are made, and help your children learn to make better decisions from these mistakes.
Remember that YOU are part of the family! Be certain that you have the same opportunities to be alone. Be sure to give yourself the same degree of grace when you make a mistake. Remember that critical comments you make to yourself about your own mistake should be filled with the same grace you give to others. If you would not make a critical comment to others, do not make it to yourself!
Finally, give yourself a HUGE pat on the back for managing the difficult situation of the pandemic while raising awesome children. Relax and enjoy your summer!
---
---
ABOUT MARNEE LOFTIN
*Marnee Loftin is a retired school psychologist after a career of more than 35 years in the field. She and her husband, Patrick, are members of Bethany and both serve on our church's Mental Wellness Vision Team. Marnee and Patrick met while attending UT in Austin and have been residents of Austin and the surrounding area for more than 50 years. They have two children and three grandchildren and love time with their family as well as travelling to various destinations on their bucket list.