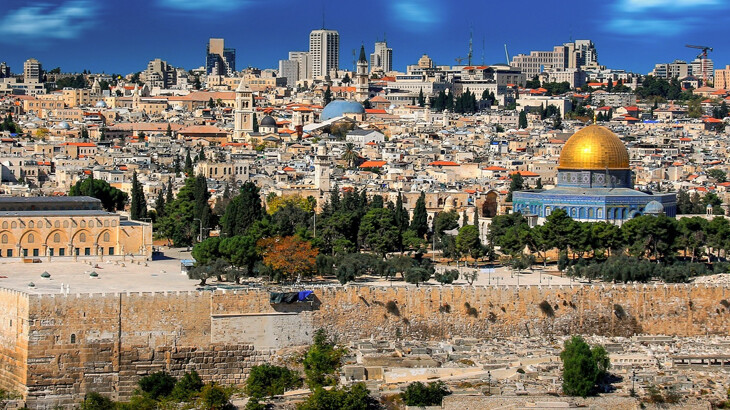 Thursday, June 20, 2019
Departure Date! ~ June 11, 2019
Reunion Tour Open to All!
Come and Journey Through the Bible with Pastor Sheri and Wynn Next Summer
Learn about this most excellent adventure!
Come to one Information Session each month.
Info Session 1:
March 17 @ 4:00 PM OR
March 20 @ 7:30 PM
Room D-209/210
Info Session 2:

April 10 @ 7:30 PM
April 14 @ 2:00 PM
Room D-209/210
Check out "Journey Through the Bible 2018" video from Educational Opportunities Tours.
Ready to Register?
Click on the Registration Link below and follow these simple instructions:
Select: Know Your Tour Info?
Enter these answers to the fields listed:
Tour: HL19
Date: 06/11/19
Code: S
ID#: 54707
Now pack your bags. You are going to the Holy Land with Sheri and Wynn!
Contact: Wynn Stenftenagel, 512-258-6017